d2h smart remote app Installation with Videocon DTH Connection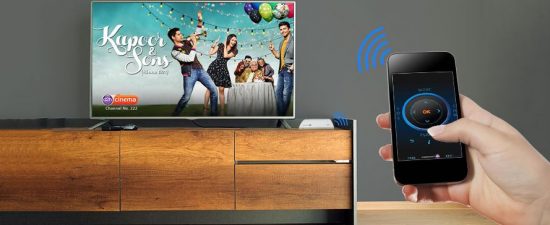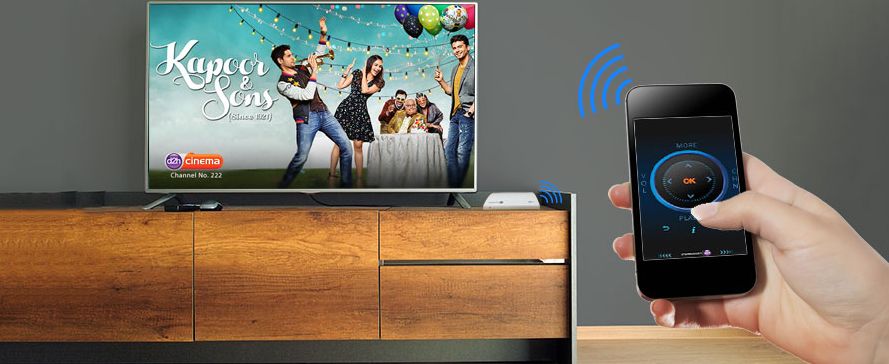 d2h smart remote app and Smart Remote Dongle installation details, this set up will allow videocon d2h users to control their set top box with android or ios smart phone. videocon d2h is one of the most popular indian dth service. they have now introducing another useful feature, we can control d2h boxes with android or ios smartphones. i am using videocon d2h and i have an android smart phone, can i use this feature ?. yes you can but you need the device Smart Remote Dongle. you can purchase this device from videocon d2h website. we will explain the step by step instructions of d2h smart remote app.
Getting the device
first step is purchase d2h Smart Remote Dongle – it cost rs 249 and you can purchase it from videocon d2h official website. this dongle is available for both apple and android devices. visit videocon d2h and check the section smart remote. check the button click to book d2h smart remote dongle. you will get the pop up to choose android or ios. then you need to enter your customer id in the next page, enter the same and click next button. it will check the details, your d2h box compatibility to use d2h smart remote app. you need to complete the payment to complete this step.
Installation
once you got d2h Smart Remote Dongle go to step 2 – Connect videocon d2h Smart Remote Dongle with the Set Top Box. Once connected, the following message appears on the TV screen "BT Dongle connected".
You can now Download d2h Smart Remote on your phone (having Android Application 4.3 or later version).either through the Google Playstore or through the QR Code of the d2h Smart Remote APP.
Turn on the Bluetooth of your Smart Remote Phone. Open d2h Smart Remote application in your mobile. Mobile phone will detect STB. Click on : d2h.STB@ to connect
Your Smart phone is ready to use as ur smart remote