Satellites SES 8 and G-Sat 15 – Dish TV Transponder List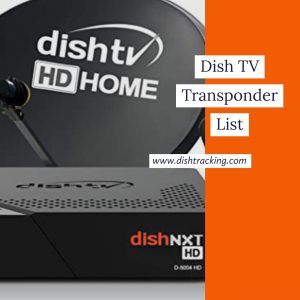 Dish tv using two satellites and they are SES 8 (95.0°East) and G-Sat 15 (93.5°East) . All the hd channels of dish tv is coming from one satellite and remaining from other. These two satellites are near and they are using 2 lnb's to catch the signals. you can check the full list of all the transponders by dish tv with frequency and other technical parameters. This is the first indian private dth service, dd direct plus also started in the same time period.
What is the LNB frequency of Dish TV ?
This Indian Direct to Home DTH Service Using is Universal , LNB Frequency – Low – 09750 and High – 10600
Dish TV Channel Frequency From SES 8
Dish TV Channel Frequency on GSAT 15 at 95.0°East
Signal Strength
We can check the transponder frequency signal strength and quality by using these values for dish tv transponder list. symbol rate of the frequency can be check from the table. you need to open menu, setting and satellite management system for checking signal strength. in case tuning the dth first time, frequency list will the user. he/she can track the satellite signals using this transponder details, in set top box. this figures may change any time, please ensure that you are using correct values.