New FM Station in UAE – 106.2 Big FM


ZEE Middle East today announced the launched of its first radio station 106.2 big fm in the UAE. This adds to the business portfolio of ATL for this region and makes it the only broadcaster in the South Asian space to have both Television and FM stations. The station's interesting line-up of content includes original content produced in-house, content acquired from BIG FM in India and cricket rights of key series for ball-by-ball commentary.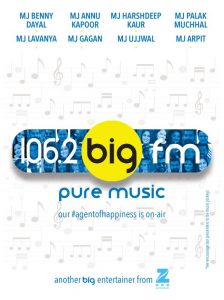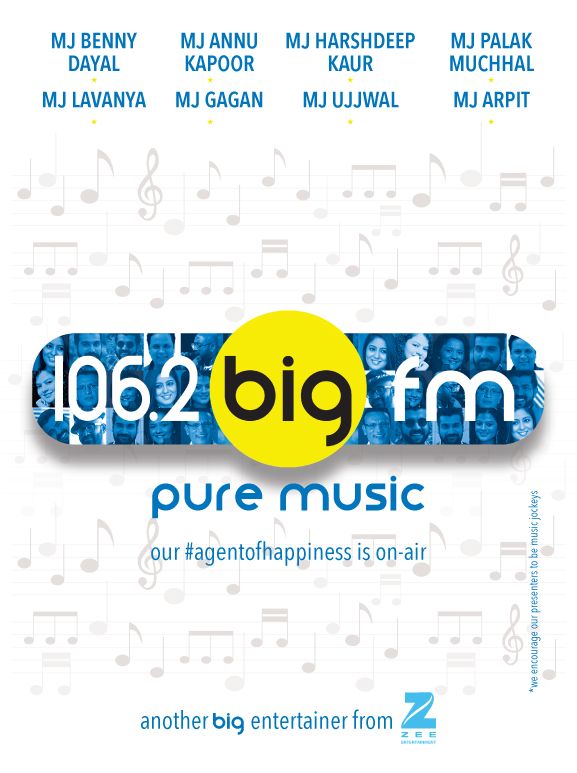 Technical Parameters
The frequency now officially known as 106.2 big fm launches in the UAE today. With BIG FM in ZEE's bag, the entertainment conglomerate scores as the strongest player in UAE's South Asian entertainment field. From being pioneers with the launch of Zee TV in 1992 in the region, to introducing the first Bollywood TV channel for the Arab audience with Zee Aflam in 2008, ZEE's advance into radio is a step higher on the entertainment ladder. With the launch of 106.2 big fm, ZEE claims its first international foray into the world of radio entertainment.
Programs
The station currently has Benny Dayal along with MJ Lavanya hosting the morning drive time show, the afternoon show is hosted by MJ Ujjwal, followed by the evening show being hosted by Palak Muchhal and MJ Arpit. Another ace feature is the introduction of a signature show of BIG FM India – 'Suhana Safar by Annu Kapoor.' The late-night show is hosted by MJ Gagan Mudgal and there is a weekend special hosted by Harshdeep Kaur. With this amazing line-up, the station is bound to have listeners tuned in throughout the day.