Full List of The Malayalam Channels and Their Frequency at the Satellite Intelsat 17 at 66.0°East – Malayalam Channels Frequency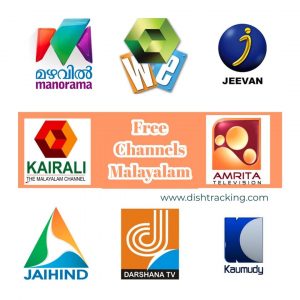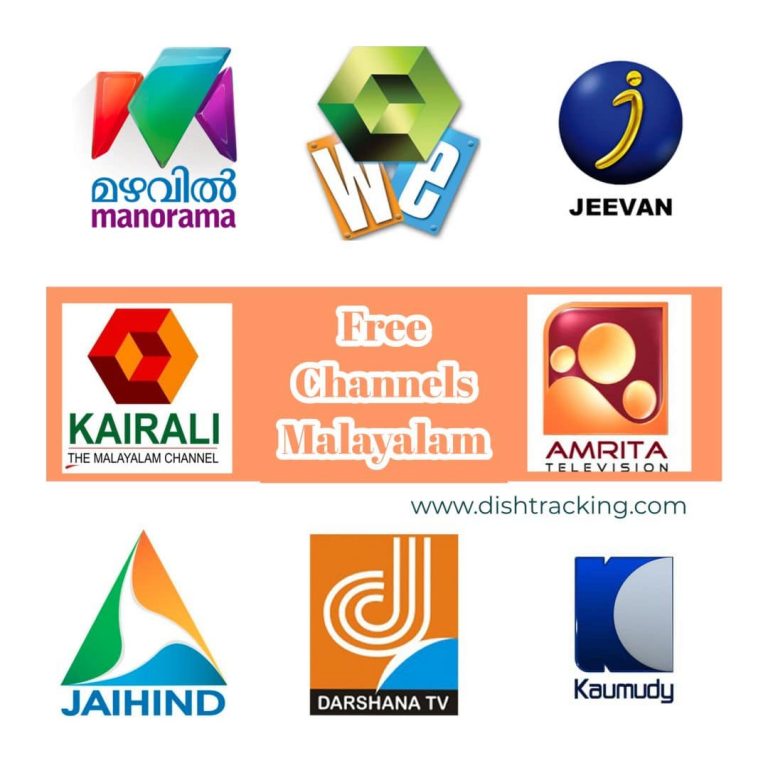 All the major Malayalam channels are using the satellite Intelsat 17 for transmission. You can check the available channels , frequency details etc from here. Free to Air (FTA) Malayalam Channels, paid Channels, HD (High Definition) channels etc can be check from this page. we will update this page regularly and you can get the updated channels list. Malayalam Channels Frequency with transponder details, symbol rate, fec, mode etc can be read from dishtracking.com.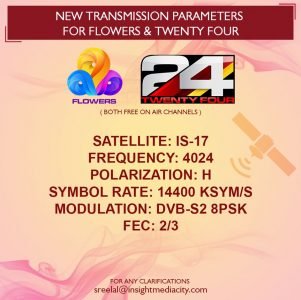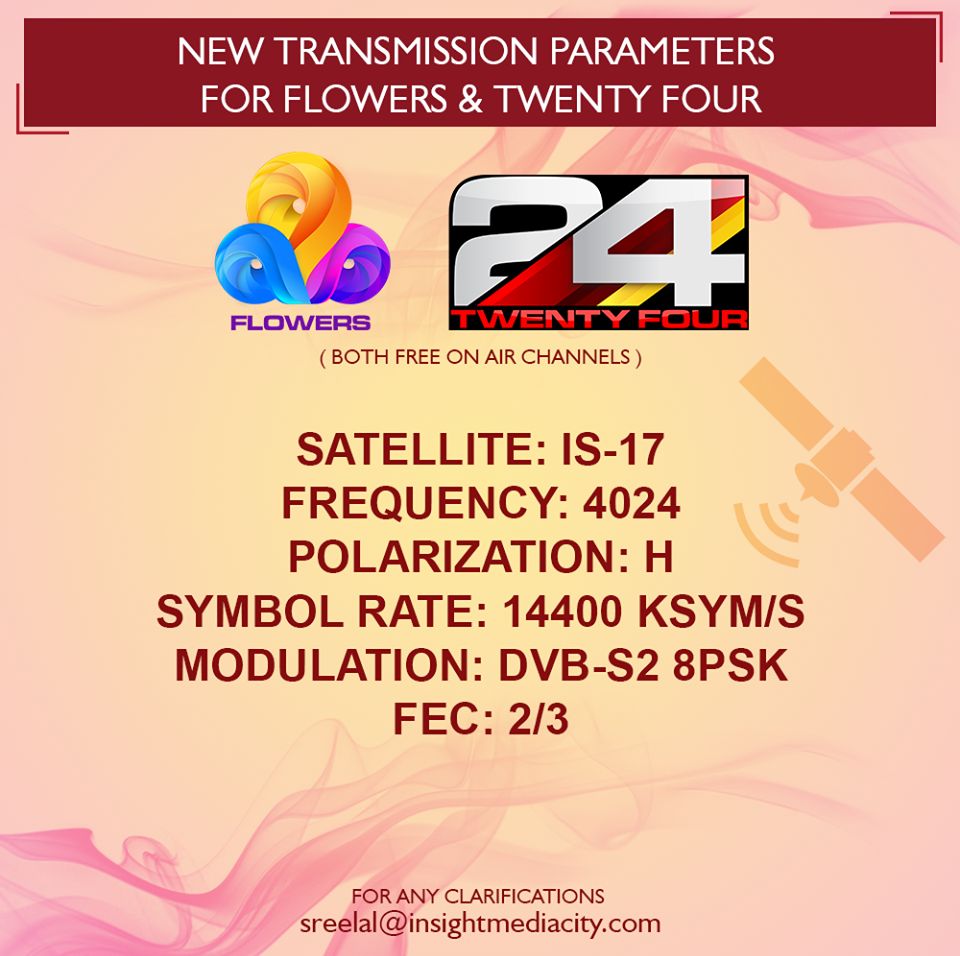 Important – Please check for the updated malayalam satellite television channels frequency parameters
Down link Parameters
Channel Name
Transponder Frequency
Polarization
FEC
Symbol Rate
System
Mode
Mangalam TV
3876
Horizontal
3/4
14300
FTA

Sun Network Malayalam Channel Frequencies

Surya TV
3885
Vertical
3/4
30000
DVB-S2 MPEG4
Paid
Surya TV HD
Kochu TV
Surya Movies
Surya Comedy
3925
Vertical
3/4
30000
DVB-S2 MPEG4
Paid
Surya Music
Paid
Janam TV
3966
Horizontal
2/3
14400
DVB-S2 MPEG4
FTA
24 News
3968
Vertical
2/3
8800
DVB-S2 MPEG4
FTA
Fowers TV
Darshana TV Middle East
Media One Life
Asianet Movies
Paid
Kerala Vision
3980
Vertical
3/5
7200
DVB-S2 MPEG4
FTA
Flowers International
3984
Horizontal
3/4
14400
DVB-S2 MPEG4
FTA
Kappa TV
4006
Horizontal
2/3
14400
DVB-S2 MPEG4
FTA
Mathrubhumi News
Shalom TV India
Media One
Kaumudy TV
Powervision TV
Harvest TV
Safari TV

Kairali Channel Frequency Parameters for C Dand Dish

Kairali TV
4015
Vertical
3/4
30000
DVB-S2 MPEG4
Paid
People TV
FTA
We TV
Kairali Arabia

Asianet Channel Transponder Frequency From Intelsat 17

Asianet
4024
Horizontal
2/3
14400
DVB-S2 MPEG4
Paid
Asianet Plus
Asianet News
FTA
Asianet Middle East
Amrita TV
Jaihind TV
Jeevan TV
Reporter TV
Manorama News International
Note- This info can be change any time, please ensure that you are using the updated parameters for tuning malayalam channels.