dishtv.lk Is Dish TV Sri Lanka Official Website
dishtv.lk Is Dish TV Sri Lanka Official Website and Its Launched. You Use this Website for New Connections, Recharge your connections, Contact Dish TV etc. You can your nearest dish tv srilanka outlet to book your connection. To book your dish tv connection in sri lanka visit the official website and find nearest outlet link. You can find the Recharge outlet and booking Point of Dish tv lanka. You can DishTv Sri lanka booking point by Entering your State, City or Post Code. It will list the details.
Book Dishtv Sri Lanka
Its very easy now, forgot illegal boxes and think about official connections. Dish TV lanka box is just priced at Rs 3990 and You can get 2 Month Free Subscription of Non-Stop Pack. You can book the connection by visiting the website dishtv.lk and find the Book Dish TV Link. Enter your Name and Contact Number for booking dish tv lanka boxes. Recharge online option for dish tv sri lanka will available soon. At present you can use the recharge outlets for recharging the connections. Once the recharge online option started you can do it online.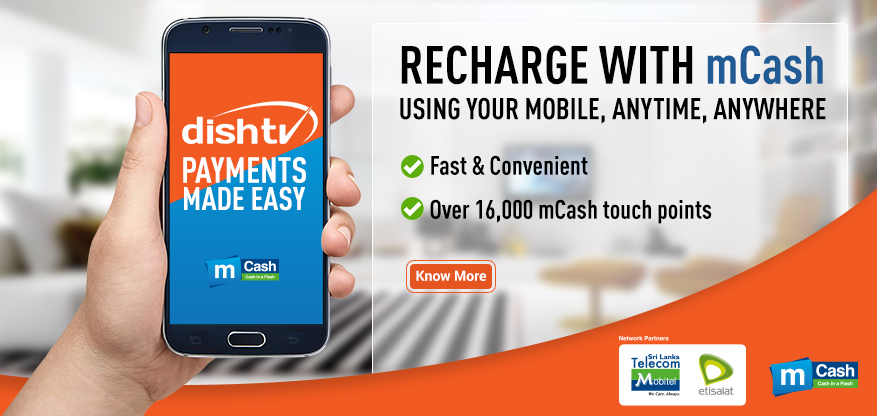 Dish TV sri lanka packages
Non-Stop Pack provides 47 channels. The Subscription charge for dish tv non-stop pack is Rs 249 + Telecommunication Levy. There are 13 Sinhalees channels available in this package. 6 Tamil channels also available in this dishtv package.
Dish tv sri lanka contact details
Contact Number Is 011-5-111-222
Email is customercare@dishtv.lk
SMS Services
SMS to 011-5-111222 For any queries
Nearest DishTV Booking Point – DISHTV BP
Nearest Recharge Outlet – DISHTV Recharge
Register your Mobile No. DISHTV RMN
Recharge Date DISHTV Recharge Date
Pack Details DISHTV PACK