ZING Digital Kerala DTH Service Packages and Details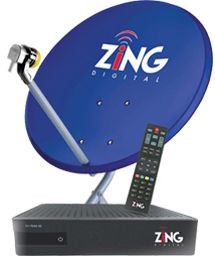 ZING Digital Kerala from Dish TV is launching on 5th August 2015. You can check the Channels, Packages, Images etc of The ZING Digital Kerala from Here. Swagatham Pack is the Basic package and its Having 150 Channels and Services. Swagatham Pack of Zing Digital pricing at R.S 99 (inclusive of all taxes). In This package there is No Asianet, Surya TV Channels. Amrita, Kairali, Kairali We, Matrubhumi News, Media One, Shalom, GOD, Flowers TV, Mazhavil Manorama, People, Jeevan, Kappa, Kaumudy, Goodness, TV News, DD4 Malayalam are the malayalam channels in this pack. You can check Other Packages of ZING Digital Kerala From Here.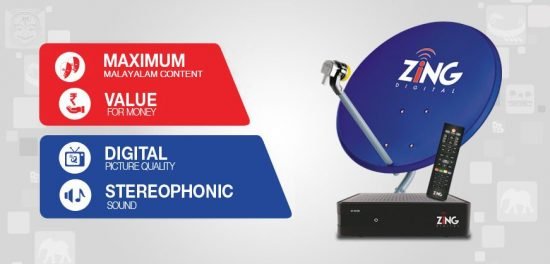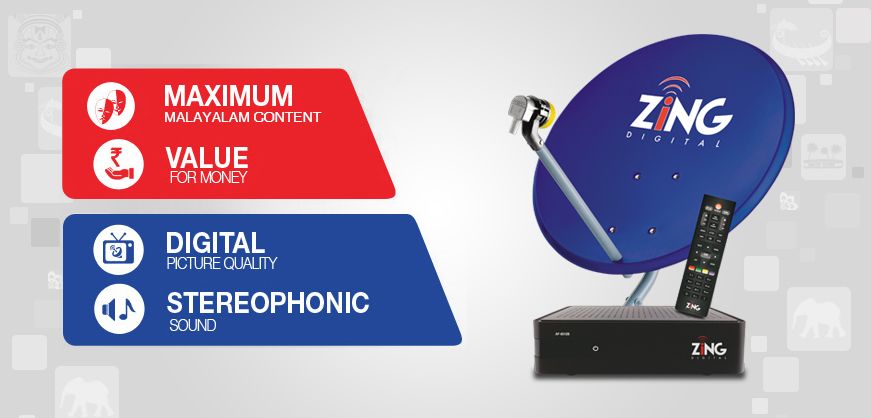 Packages and Pricing
Ullasam Pack Of Zing Kerala Offering 215 + Channels & Services for Just R.S 199. Ullasam Pack Of Zing Kerala Having 26 Malayalam Channels. You can enjoy almost all the Major Malayalam Channels Through This Packages. Asianet , Asianet Plus, Surya TV, Safari etc can be watch through this Package. There are lot of other Languages channels, Movie Channels, Sports Channels etc Available On Ullasam Pack Of Zing Digital Kerala. Kaayikam Pack is another Package from Zing Digital Kerala, Its Offering 225 + Channels & Services For R.S 239. Utsawam Package is the Higher Package from Zing Digital Malayalam Offering 290 + Channels & Services for R.S 349.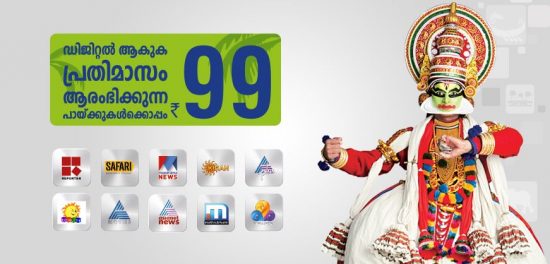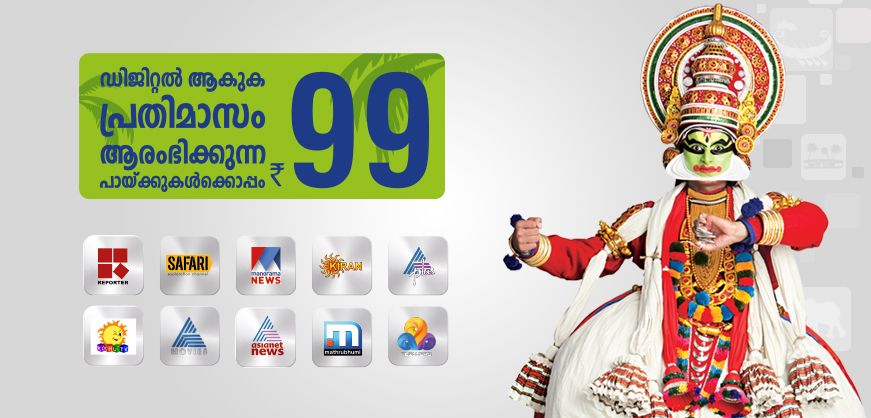 Contact Info
How can i get a connection of This Indian DTH Service Provider ? – You need to purchase the Hardware Like Dish and Set Top Box. Zing Digital is from Dish TV and Its Offering Maximum Regional Content. You can Use the SMS Codes – ZING and send it to 57575 for any queries with Zing Digital Malayalam. If you want to purchase a new connection of Zing Digital Can use the SMS code " ZING Dealer " to find the nearest Dealer. customercare@zingdigital.in is the official Email id and 1860-180-5757 is Toll Free Number.